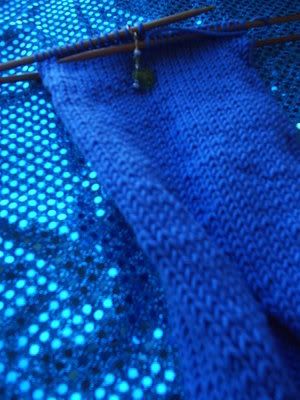 Here's my Tubey in progess! I'm about 8" past the join for sleevie #1, and I'm using
Karabella Aurora 8
in #44, a beautiful shade of blue.
Due to rumors of this yarn expanding after wash, I washed my swatch like a good little girl and got gauge with a US7 from my Denise Interchangeables.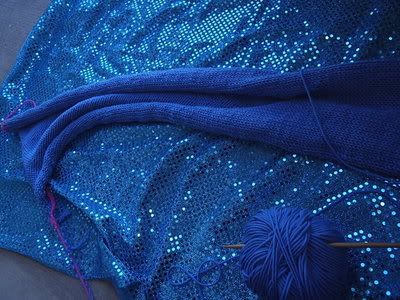 I've gotta say, I'm getting pretty bored with the plain stockinette! Especially now that I'm knitting in the round and all I'm doing is knitting. I can't wait to get started on the body :)
Thanks for taking a look! :) I'm enjoying seeing everyone elses progress.