hey y'all!
I have been knitting like a fiend on my Tubey, even mentally slapping myself when I start to reach for yet another project to start.
Here's my progress thus far: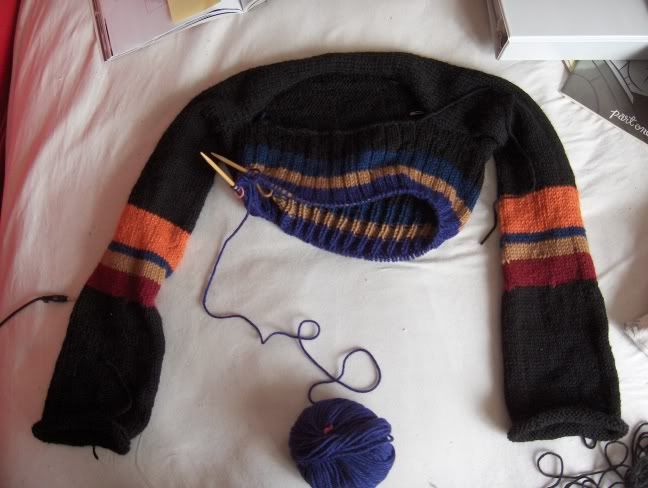 I'm using this color scheme:
Big geek that I am, I tried out a ton of different color designs in Photoshop, and this one was the best. I'm using Knitpicks Alpaca Silk. Does anyone know the best way to block this kind of yarn? I'm almost worried to wetblock it.
Everyone's tubeys are really inspiring for me to get off my butt and start knitting!